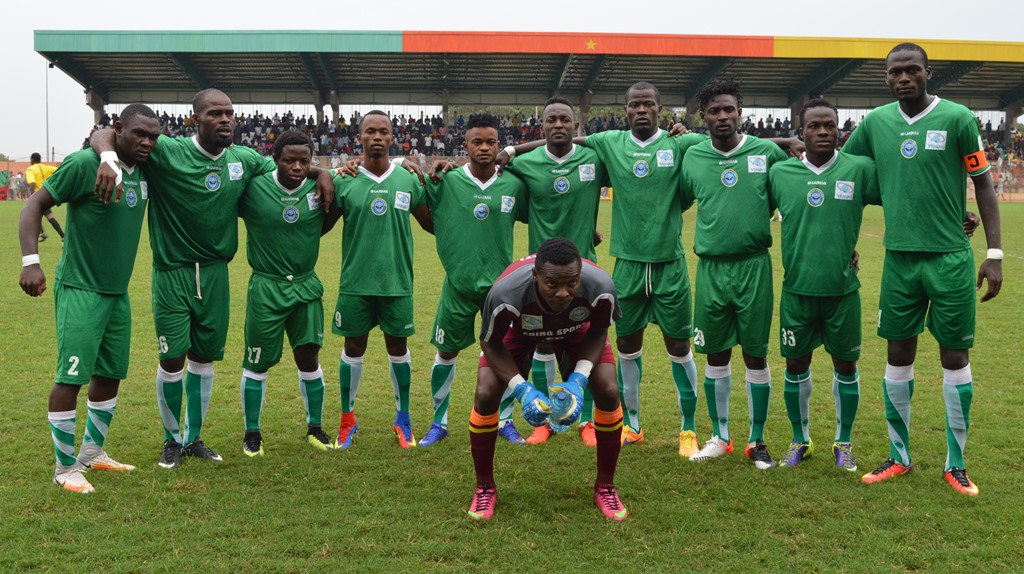 Eding Sports of the Lekie are now the leaders of the ongoing 2017 Elite One Championship with 52 points after day-27 matches fielded in stadia across the country.
Eding snatched the leadership position from Coton Sport of Garoua during a 1-0 match registered in favour of the boys of the Lekie.
The win is the second successive victory Eding has registered after the team held down Unisport of Douala 3-1 on Sunday 13th August 2017.
The present league leaders bounce back with a six point difference to a position that has been enjoyed by Coton Sport since day-24 matches.
Coton now occupies the second position with 46 points.
For the other results; Unisport of Bafang thrashed Apejes of Mfou 2-1.
New Stars of Douala played an all one draw with Dragon of Yaounde.
Stade Renard of Melong played a zero all match with Union Sportive of Douala.
Canon of Yaounde clashed in a 1-1 game with UMS of Loum.
Astres FC of Douala suffered a 0-1 win to Lion Blessè of the Futuni.
Racine of Bafoussam and Young Sports Academy of Douala played another one all game.
Bamboutous of Mbouda beat Aigle Royale of the Menoua 3-1.
Colombe of Sangmelima humbled Feutcheu FC of Bandjoun 5-0.
Par Patrick Hangue
Commentaires Facebook
0 commentaires