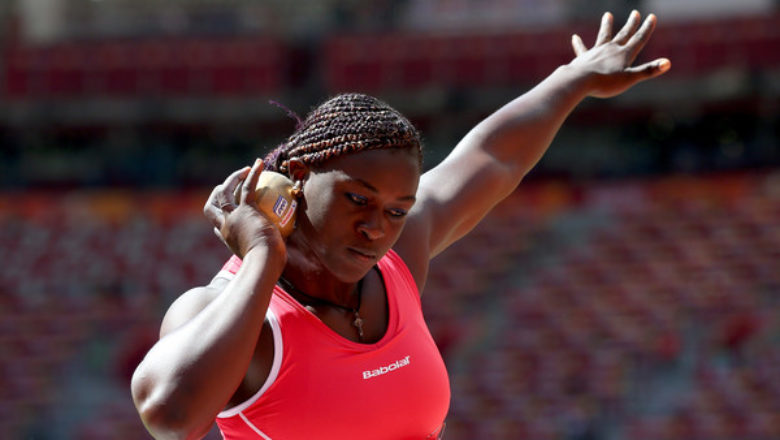 The Cameroonian athlete was absent from the women's playoffs on Tuesday in London due to consular problems. She did not get her visa in time and stayed in Lisbon in Portugal.
Auriol Dongmo is the only absente of the 31 registered candidates on the report of the women's weight-loss qualifiers at the World Athletics Championships published on the website of the International Association of Athletics Federations (IAAF).
« the Cameroonian athlete did not receive her visa for England in time, in order to rally London for the competition, » explains the General Secretary of the Cameroonian Federation of Athletics, Charles Kouoh Kotte, in the columns Of Cameroon Tribune in kiosk this Thursday, August 10, 2017.
« Unfortunately, » he adds, « she will only have her passport today (Wednesday, Editor's note). » Auriol Dongmo thus missed the qualifications of the event, whose final took place yesterday.
« There have been problems with visas and some athletes have missed the competition. There is only one visa application day in Lisbon (Portugal) and she did not know. It's every Friday. We had all the chances on our side by requesting an express visa and intervening on the spot in London, « explains the Secretary General of the federation.
However, with a personal record at 18.37m, the African champion of the discipline could have illustrated in London. The best performance in the qualifiers (18.97m) was achieved by the Chinese, Lijiao Gong. Brazilian Geisa Arcanjo also qualified for the final of the shot put, with a 17.79m throw, the lowest performance of the qualifiers.
Par: Patrick Hangue
Commentaires Facebook
0 commentaires