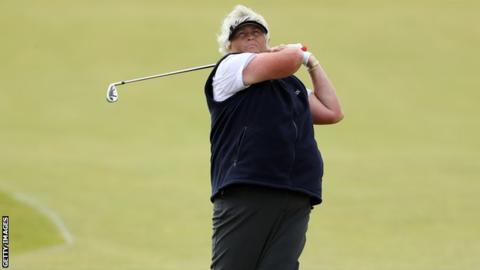 Laura Davies was the first European female to be ranked world number one
England's Laura Davies will become the first woman to compete in a men's European Senior Tour event.
The 53-year-old will join former Masters champion Ian Woosnam in the Shopco Masters, which will take place in Denmark between June 1-3 next year.
« My golfing career has been played in parallel with a number of players who are currently on the Senior Tour, » said Davies, a four-time major winner.
« I'm really looking forward to testing my wits against them. »
David MacLaren, head of the European Senior Tour, said: « Dame Laura's participation in this event is an honour for the European Senior Tour.
« She has been one of my golfing heroes since 1996 and this is another example of the European Tour and European Senior Tour being prepared to innovate and look to attract a wider audience to the game of golf. »
Patrick Hangue
Commentaires Facebook
0 commentaires