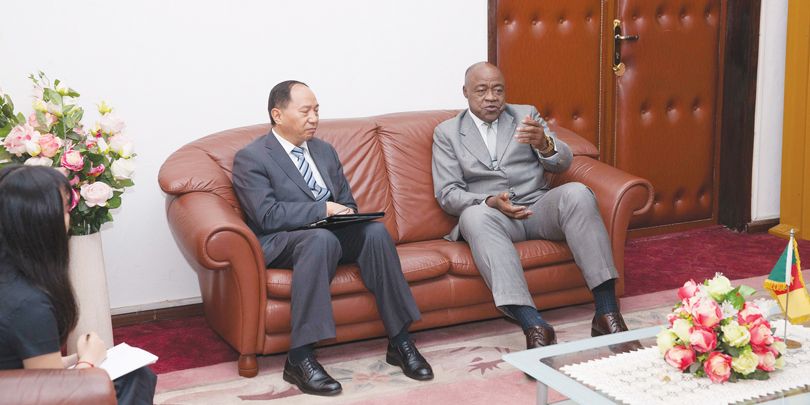 The Chinese Ambassador to Cameroon, His Excellency Wei Wenhua has promised to stand by Cameroon in developing sporting infrastructure as the country rounds-up for the 2019 AFCON deadline.
Ambassador Wei Wenhua also said he is confident that Cameroon will be ready for the 2019 AFCON football jamboree.
The Chinese diplomat was speaking during a meeting with the Minister of Sports and Physical Education,Bidoung Mpkwatt on Wednesday 9th August 2019.
Talking to the press after the meeting the Chinese Diplomat said long standing cooperation and business ties between the two countries were revisited.
The Ambassador said China partly financed and constructed the Limbe and Bafoussam Stadia and will continue to assist whenever necessary.
The Ambassador recalled that its the Chinese enterprise, Star Times that provided CRTV with the most sophisticated Outside Broadcast Van for the transmission of sound and images during the 2016 Women AFCON and the 2019 AFCON.
He promised continuous Chinese support as the country prepares for the 2019 AFCON and also hopes Cameroon as a big football country, will also help in developing Chineses football.
Par: Patrick Hangue
Commentaires Facebook
0 commentaires