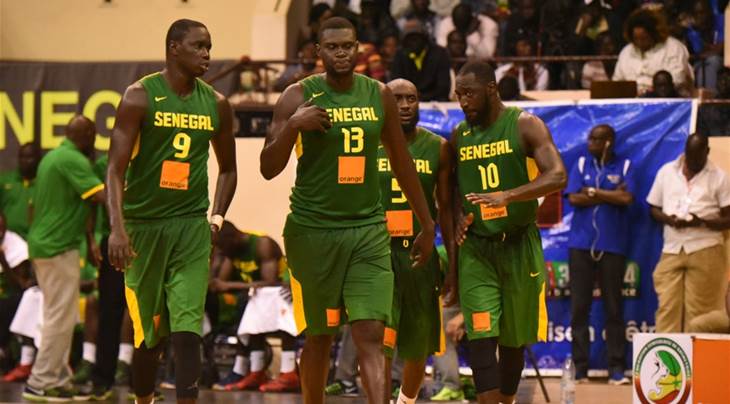 For the first step of the preparation of the men's afro basketball 2017, the Spanish national coach of the Senegalese Lions Porfirio Fisac ​​de Diego pre-selected list of 19 players.
With only one novelty named Georges Niang, the Spanish technician has published an enlarged list of ten (19) players where on finds all the experienced players who in recent years have made the foundation stone of the national selection.
A way for the boss of the team to have in hand all the players likely to be part of the final list of 12 players  who during the Afro basketball 2017 will defend the Senegal's colours.
It should be noted that the Lions start on August 03rd,2017.
The list of 19 pre-selected:
Point guards(4): Xane Dalmeida, Clevin Hannah, Thierno Ibrahima Niang, Sangoné Niang
Guards (2): Adama Louis Adams, Mouhamadou Lamine Sambe
 Forwards (4): Pape Modou Mbaye, Maléye Ndoye, Antoine Mendy, El Hadji Malick Ndiaye,
Strong forwards (4): Mohamed Faye, Djibril Thiam, Maurice Daly Ndiaye, Georges Niang
Centers (5): Gorgui Sy Dieng, Cheikh Tidiane Mbodji, Hamady Ndiaye, Cheikh Moussa Diagne, Youssoupha Ndoye
By: Patrick Hangue
Commentaires Facebook
0 commentaires