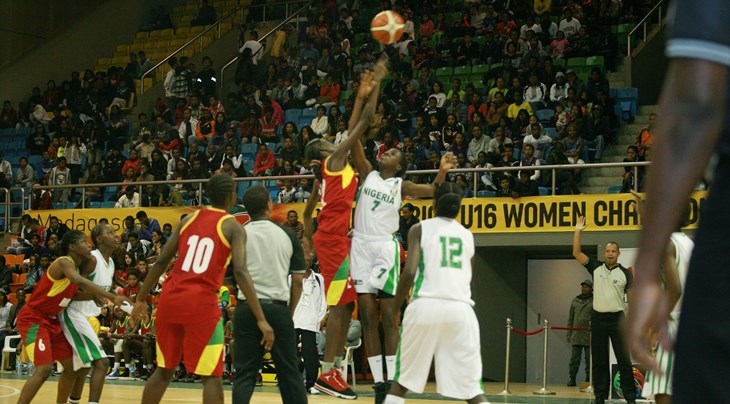 Five national teams compete at the FIBA ​​2017 African Women's Championship in Beira, Mozambique.
Angola, Egypt, Mozambique (host), Mali and Zimbabwe have been fighting since the 5th and until August 12th for the two tickets offered to the African countries for the U17 FIBA ​​Women's World Cup 2018 in Minsk, Belarus.
In a remake of the 2013 final, Mali, defending champions, faced Egypt in opening Saturday. Later in the day, Mozambique was facing Zimbabwe making its debut in the competition.
Angola began its FIBA ​​U16 Women's Championship 2017 campaign against Mozambique on Sunday (August 6th).
The group stage is played in the form of a one-way championship. The first four teams will qualify for the finals (semi-finals, finals) which will be played in a knockout match.
The ranking match for the third place and the final will be played on the last day of competition (August 12th).
For the first time in the history of the 12-nation competition launched in 2009, only five national teams are participating in the event.
This is the second time that Mozambique is hosting the competition, after the 2013 edition where they finished in 3rd place.
RESULTS OF THE FIRST MATCHES:
Saturday 05 August 2017
Mali 63 – Egypt 33
Zimbabwe 39 – 48 Mozambique
Sunday 06 August 2017
Egypt 55-46 Zimbabwe
Angola 64 -Mozambique 57
Monday 07 August 2017
Mali 112 – 22 Zimbabwe
Angola 43 – 56 Egypt
Tuesday 08 August 2017
Zimbabwe – Angola (live)
Mozambique  –  Mali (live)
Par:  Patrick Hangue
Commentaires Facebook
0 commentaires