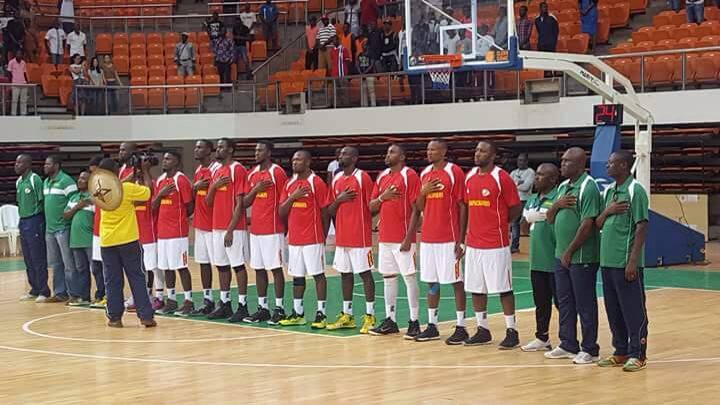 Serious things are starting for the men's national basketball team. The lions of basketball continue to refine their preparation for the competition which will take place from September 8th to 16th. It is within this framework that she flew this Thursday to Brazil where it will continue its preparation for the Championship next month in Tunisia and Senegal.
The team led by coach Ntep assisted by Lumumba has just completed the first phase of its greening held in the palais des sports. The training sessions took place in good conditions with a group that learns to know themselves even if some players playing abroad are still missing the call.
Players such as Franck Tchoubaye, Kenneth Kadji and Landry Nnoko could not join the rest of the team due to professional constraints. Tchoubaye has just signed at the Etoile Angers Basket in France, Kenneth Kadji in Tofas, Turkey and Landry Nnoko has informed the Cameroon Basketball Federation that he will be unavailable for the 2017 Men Afro basket due to his participation in the Detroit Pistons Training Camp starting on September 7th.
As for the other basketball players expected, no one knows any more about their possible arrival, a source close to Williams Narrace told us that the hopeful player of Nancy could also miss the afrobasket because of the resumption of the French championship. Rumors circulating about the absence of the NBA star Luc Richard Mbah at Mouté in the African championship are confirmed over the days. The member of Houston is currently in Cameroon after a brief stay in South Africa where he took part in the NBA Africa Game 2017.
The basketball player was seen at the palais des sports during the week while he was training individually. The player leased the enclosure to begin preparing his season with his new club in the NBA.
The players of the men's national team are:
Pierre Cédric Essome
Nguidjol Songolo
Arnold Kome
Kevin Ngwese
Thierry Bogmis
Boris Mbala
Arnaud Adala Moto
François Affia
Franck Yangue
Brylle Kamen
By: Patrick Hangue
Commentaires Facebook
0 commentaires