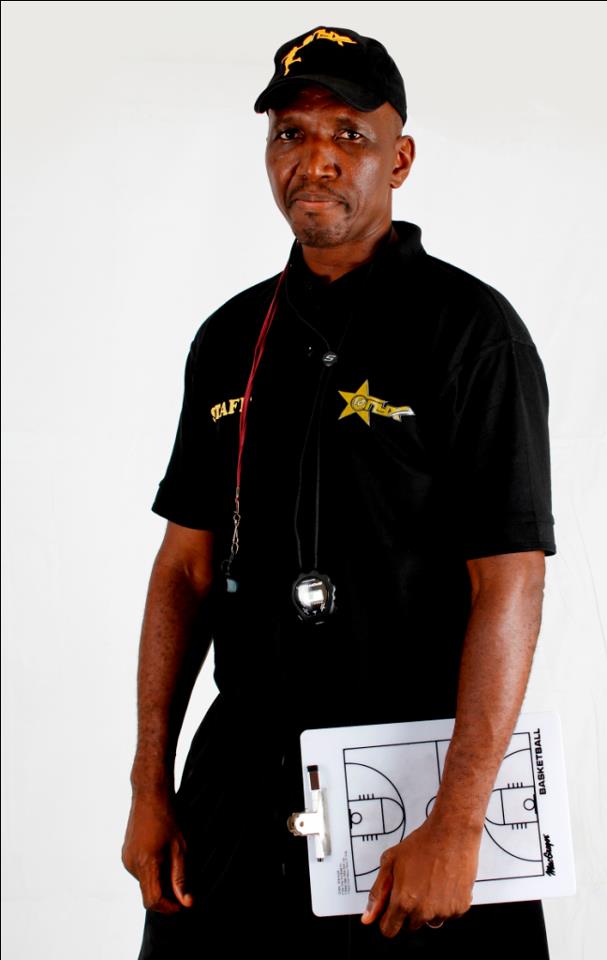 As part of the preparation of Fiba Africa men afro basket 2017, Cameroon's national basketball team, Camerounsports approached the coach of the lions to learn more.
Cameroon sport: good evening coach J.C.
Coach: good evening
Cameroon sport: we thank you for entrusting you to Cameroon sport as part of the preparation of the national team for 2017 FIba championship.
Coach: (laughs) the pleasure is mine
Cameroon sport: thanks
Cameroon Sport: We congratulate you on your promotion as the head of the national team and we would like to ask you how you feel in this new function.
Coach: (laughs) I was pleased and honoured that I was given such a heavy task to bring the national team to a very honourable performance. So that can only be positive and I'm happy.
Cameroon Sport: Some time ago you started the preparation of the national team and
Hitherto, what has to be done?
Coach: preparation is normal. We have a few players who have come in from outside and a few local players we want to perfect and bring, but we're still waiting for the numbers to be completed.
Cameroon sport: Has your expectations been fulfilled so far or are there still things to adjust?
Coach: I was even a little surprised but the expectations are very positive and are what I expected. I was hoping that the guys would not be completely physically and tactically unsuccessful, but they did quite well and we hope to continue that momentum.
Cameroon sport: how do you organize your training sessions?
Coach: we work for 2 hours in the morning and for 2 hours in the evening, so 2 times a day. In the morning we put a lot of emphasis on muscular reinforcements and individual offensive fundamentals and in the evening we do a collective training.
Cameroon sport: do you have an idea of ​​your opponents of CAN?
Coach: yes we are in the group of Rwanda, Tunisia and Guinea.
Cameroon sport: can you say more?
Coach: we saw Tunisia playing in a friendly match, we already know it, we know how it plays, they have big players who move quite badly and they have a game rather soft as it seems; so we know how they will move but they are very clever too. The Rwandans are rather very yew and then they also have internationals who come to reinforce. Guinea has a style of play a bit like ours, a little more solid. So we hope to create changes in address and speed.
Cameroon sport: As the coach of this team, do you have a main objective to achieve?
Coach: yes my first objective is to get Cameroon out of the ranking that it got at the last competition and I remain optimistic to reach the last square of the competition.
Cameroon sport: we know that in a few hours you will fly to Sao Polo for friendly matches and we would like to know what motivated that choice.
Coach: I cannot tell you exactly what motivated the choice of Brazil, only the executives of the FECABASKET know what it is. But I think that this is part of a convention between the two countries in the sense that Brazil would like to lend a helping hand to the national teams of Cameroon. It happened in volleyball, handball and now its basketball to benefit. I think it was in that context that selection made that choice.
Cameroon sport: Given your departure, what logistical arrangements have been made available to you so far in Cameroon and Brazil?
Coach: we know that we will be taken care of in Brazil, but there we are supported by FECABASKET and the Ministry of Sports. We lodged in a hotel, we have water, transport and palais des sports  to train so far. So we have not had any major difficulties yet. And I hope it goes on like that.
Cameroon sport: you said that your objective was to bring Cameroon to a better ranking. How do you plan to do that?
Coach: Everything is done in preparation and we have to have our tentative workforce. If we have it I think we can achieve our goals. So the players have to be there. We were told they are on the way so we keep waiting for them.
Cameroon sport: thank you coach for answering our questions
Coach: the pleasure was mine
Par: Patrick Hangue
Commentaires Facebook
0 commentaires