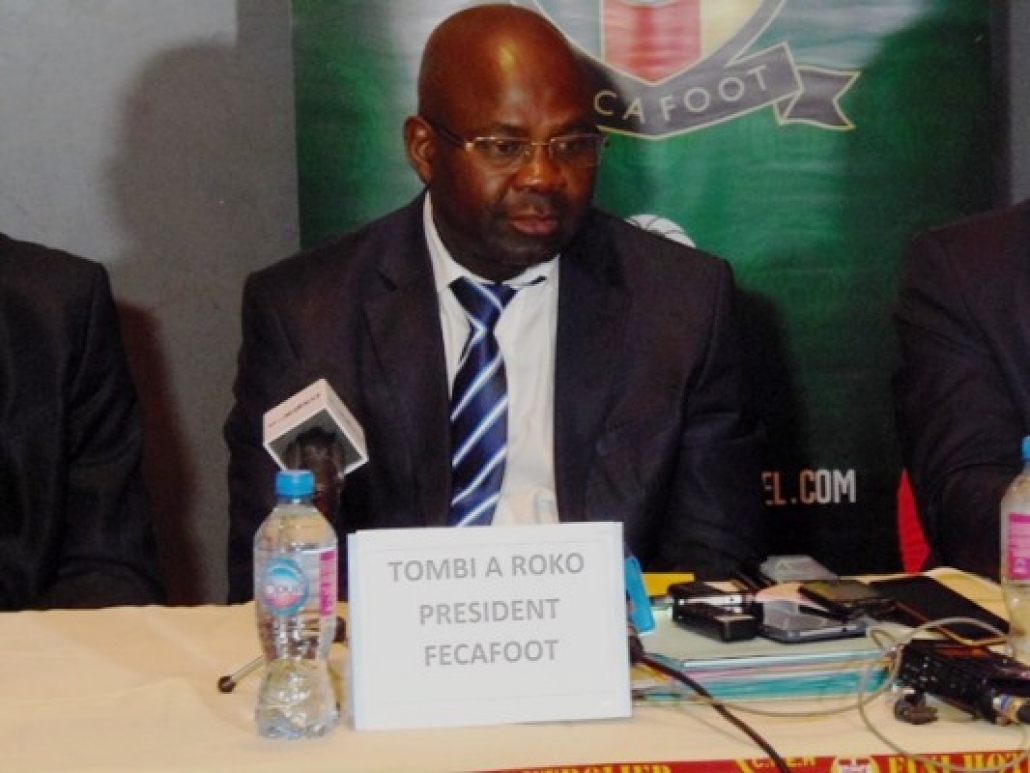 The President of Cameroon's Football Federation FECAFOOT, Tombi a Roko Sidiki has expressed consternation at CAF President's recent claims that Cameroon is not ready to host the 2019 AFCON
In a communiqué, the President of FECAFOOT, express concern at the tone of CAF President's interview.
He wondered if the future inspection team can be impartial given that Ahmad Ahmad has already taken clear stance regarding Cameroon's preparedness.
Mr Tombi a Roko Sidiki pointed to the fact that Cameroon recently hosted the Women AFCON and was served a congratulatory letter by CAF because of successful organisation.
The FECAFOOT President once again expressed the country's determination to host the competition pointing to the different construction sites and facilities which he assures will be ready before the due date.
It is worth recalling that CAF President, Ahmad Ahmad declared on Saturday 5th August 2017 over Burkinabe state broadcaster, Radiodiffusion Television du Burkina (RTB) that no site was ready in Cameroon to receive even four countries for the big football event.
Since then, the government of Cameroon and Cameroonians as a whole have expressed indignation more so as the country can boast of diverse potential in the domains of communication, road network, tourism, logistics and infrastructure to host the 2019 AFCON
Par: Patrick Hangue
Commentaires Facebook
0 commentaires